| | |
| --- | --- |
| | Our Assurance |




Heating & Air Conditioning, Inc.
123 Main Street
Anytown, NY 20317
USA
(212) 555-4321
(212) 555-1234 fax

Send Us

E-mail

© Copyright 2011
Heating & Air Conditioning
powered by Website2Go.com
All Rights Reserved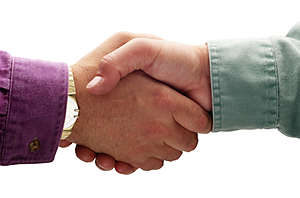 With many years in business and many more in heating and air conditioning, we are the area's best HVAC company. We will be there when you need us.

We deliver:

1. Preferential service guarantee.
When you buy a system from us, we promise to respond to your service needs within 24 hours from the time you call.

2. Lifetime duct warranty.

3. Performance guarantee.
We guarantee the temperature will be within plus or minus two degrees at the thermostat.

4. 100% satisfaction buy back guarantee.
This gives you the opportunity to try it for a full year to see if you like it. If you're not satisfied for any reason we will buy it back at the full purchase price.

5. Investment guarantee.
Anyone can sell something for less by compromising quality. We guarantee that you cannot find a comparable system at a better price or we will pay you the difference plus $50.00.

6. The best in technology.
Our technicians and installers are continuously being schooled in the latest industry developments.