| | |
| --- | --- |
| | Ask Your Dealer! |




Heating & Air Conditioning, Inc.
123 Main Street
Anytown, NY 20317
USA
(212) 555-4321
(212) 555-1234 fax

Send Us

E-mail

© Copyright 2011
Heating & Air Conditioning
powered by Website2Go.com
All Rights Reserved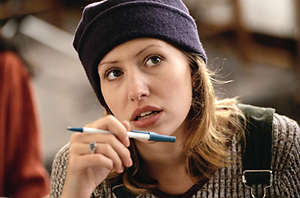 Here's what you should ask your dealer about before you purchase an HVAC system:

Ask your dealer about the brand's reputation for quality and its record for reliable performance.

Make sure you ask your dealer about the efficiency rating for the furnace, heat pump or air conditioner. It will tell you how efficiently the unit uses fuel (gas, oil or electricity).

Ask them about sound ratings. Sometimes noise from condensing (outdoor) units even interferes with your peace and quiet indoors, so it's a factor you should at least look at when you're comparing different models.

Ask about additional features that provide greater comfort (as well as additional energy savings). Two-speed units can run on low speed up to 80% of the time, and offer fewer drafts, smaller temperature swings, and better air circulation for more consistent heating or cooling throughout your home. Variable-capacity furnaces provide even more added comfort features for the ultimate combination of comfort, efficiency and quiet performance. They can also increase the efficiency rating of your central air conditioning system and offer you added energy savings when you use continuous fan operation in any season.

Ask about a total comfort system. For the optimal combination of comfort and efficiency, a total comfort system is your best bet. By matching a furnace and air conditioner (or heat pump and fan coil) with the right products for air cleaning, ventilation, humidity and system control, you can make your home a much more comfortable place to spend your time and save money on your energy bills.

Be sure to ask your dealer about the manufacturer's warranty that comes with your new heating and cooling system. You should particularly ask about the length of time your equipment is covered and what specific components are included under the warranty. Additional extended warranties may also be available from the manufacturer or directly from your dealer.

Check with your dealer about the availability of service agreements and maintenance agreements, two ways to keep your equipment in peak operating condition and provide insurance against unforeseen repair costs.