| | |
| --- | --- |
| | For Builders & Contractors |




Heating & Air Conditioning, Inc.
123 Main Street
Anytown, NY 20317
USA
(212) 555-4321
(212) 555-1234 fax

Send Us

E-mail

© Copyright 2011
Heating & Air Conditioning
powered by Website2Go.com
All Rights Reserved



For Builders & Contractors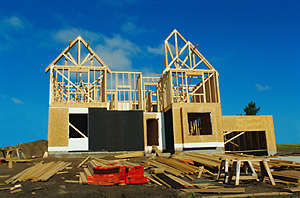 Whether you're a builder or someone buying a home, make heating and AC a priority. It's hard to enjoy a beautiful design or great view if it's over 100 degrees in your living room.

You have a new home, it is well insulated by code, it has efficient windows, energy saving devices, smoke alarms and more. You can't allow your comfort to be compromised for the sake of a few hundred dollars. Watch out for these 10 lowest bid problems that often occur:

1. High noise levels from inferior equipment and installation

2. Improperly sized equipment can affect your comfort

3. Improperly sized ducting - results in inadequate or noisy airflow

4. Return air is sized too small - this can eventually damage your compressor

5. Ducting is often just "thrown on" and taped directly to the register boots. This will often pull free resulting in your heating your crawlspace or attic instead of your home. If not detected this can cost you hundreds of dollars on utility bills.

6. Supply registers may not be placed correctly

7. Condensate drains are rarely placed and installed according to code. This can be very risky, especially for an attic system

8. No trunk line or improperly sized trunk line. Trunk should be made of fiberglass ductboard or metal and MUST be sized correctly.

9. Registers are not adjustable or sized incorrectly

10. Improper sealing of ducts, registers, plenums and equipment can cost you money throughout the year

Problems like these can actually end up costing you more money in the long run than if you had paid for proper installation to begin with!