| | |
| --- | --- |
| | Good Reasons |




Heating & Air Conditioning, Inc.
123 Main Street
Anytown, NY 20317
USA
(212) 555-4321
(212) 555-1234 fax

Send Us

E-mail

© Copyright 2011
Heating & Air Conditioning
powered by Website2Go.com
All Rights Reserved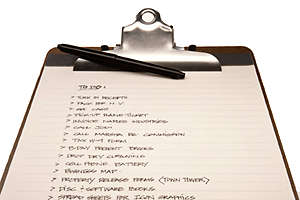 Here are 12 Good Reasons To Bring Your Business to Heating & Air Conditioning, Inc.!


1. Service In Hours - Not Days.
If your furnace breaks, don't panic. Just call our service phone number and the closest available technician will be promptly dispatched to your home.

2. Flat Rate Service.
With us, you only pay a low, flat rate - never for extra hours.

3. Problems Corrected.
We don't just replace parts until your furnace starts running again. Your technician has advanced diagnostic training to find the real problem quickly.

4. No Run Around Charge.
Our trucks carry over 3,000 parts and supplies. We'll probably have the exact part you need right on the truck. And if we don't you won't be charged extra for us to get it.

5. Top Technicians.
They are friendly, clean and neat, and highly trained.

6. One Day Replacement.
If you want to replace your old furnace, we will install a new one in one day. So, you don't have to go a night without heat.

7. Wide Selection.
You can choose from over seven major brands. You are not forced into a limited choice.

8. Cleanliness.
Our installers wear floor savers on their shoes; use dropcloths and runners; and vacuum after they are finished.

9. Performance Guarantee.
Your furnace is guaranteed to warm your home comfortably on the coldest days, and we back our systems with the best guarantees in the business.

10. Expert Information.
Our comfort consultants will perform a complete sizing and load and design analysis of your home for a custom installation at no cost or obligation.

11. Investment Guarantee.
If you find a lower price on the same equipment and installation, we will refund the difference plus $50.00!

12. Emergency Technicians Always On Duty.
You get the same prompt, cheerful service whether you call at 2:00 in the afternoon or 2:00 in the morning.